Wednesday 4th February 2015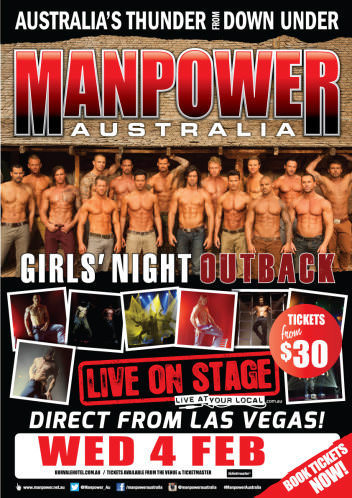 Manpower
Buy Tickets At Ticketmaster
Over the past years Manpower have been performing shows in front of adoring fans in many different countries and now Australia's number 1 Male Revue are coming home!!
With dynamic dancing & state of the art lighting, this fully choreographed 2-hour stage spectacular has been wooing women all over the world since 1989. Now regarded as one of Australia's most successful entertainment exports, Manpower Australia now has 3 troupes of entertainers touring simultaneously worldwide.
This entertainment experience boasts a truly unique Aussie style that audiences around the world just can't get enough of. So don't miss the opportunity to see our home grown Aussie boys, as they take the stage in what is said to be Australia's premier ladies night out!
From $30
Tickets available at venue
Booking fee may apply
18+ Only - Photo ID required
Doors Open from 7.30pm
Saturday 14th February 2015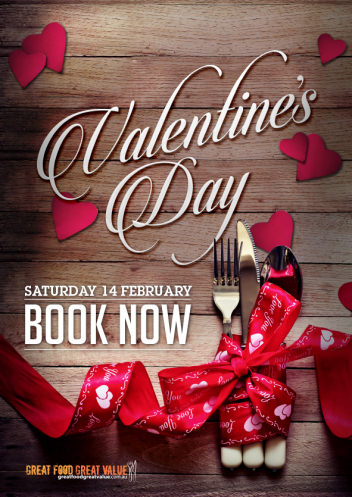 Book Now For Valentine's Day
Saturday 14th February
Valentine's Day is on the way so get in early and book your romantic date for two today.
Conditions apply. Bookings are essential. Not available with any other offer. See staff for details.