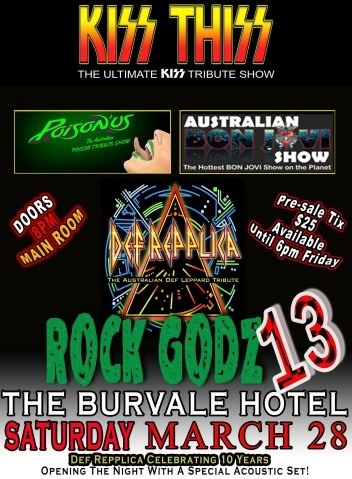 Rock Godz 13
4 Rock Tribute shows in the one evening!
Don't miss this rock tribute night with 4 rock tribute shows in one night! Featuring: Def Repplica (Australia Def Leppard Show) with the Australian Bon Jovi show, Poison'Us (The Australian Poison Tribute) and Kiss Thiss (The Ultimate KISS Tribute Show).
Rock Godz 13 - don't miss it!
Pre sale $25 tickets are available uptil 6pm Friday the 27th of March, 2015 at the venue.
$25 pre sale
Tickets available at venue
Booking fee may apply
18+ Only - Photo ID required
Doors 8pm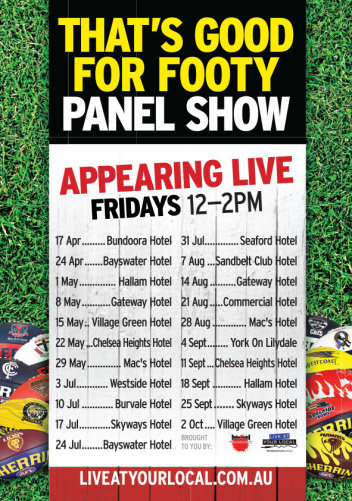 Live Footy Panel Show
This is not your typical footy panel show
The 'That's Good for Footy' panel show featuring AFL legends and personalities LIVE is travelling around Victorian pubs this footy season. Check out Live at Your Local via the link below for venue dates and locations. This is a show you don't want to miss!
18+ Only - Photo ID required